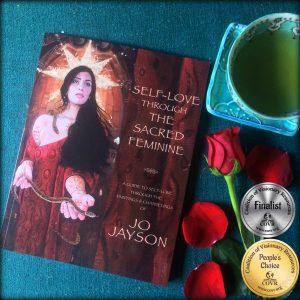 NOW AVAILABLE:
Self Love Through The Sacred Feminine
A Guide To Self-Love Through The Paintings & Channelings of Jo Jayson
Adorned with divinely-inspired Goddess paintings throughout.
NOW BEING PUBLISHED BY SCHIFFER PUBLISHING COMPANY – MIND BODY SPIRIT – LAUNCH DATE FALL 2018-SPRING 2019 http://www.schifferbooks.com
CURRENTLY UNAVAILABLE TO PURCHASE ONLINE
CLICK HERE FOR MORE DETAILS OR CONTACT JO INFO@JOJAYSON.COM TO PURCHASE PRIVATELY
Award-Winning book – Finalist of 2017 Covr Visionary Book Award and Winner of Peoples Choice Award
(Personal Development/Self-Help Category)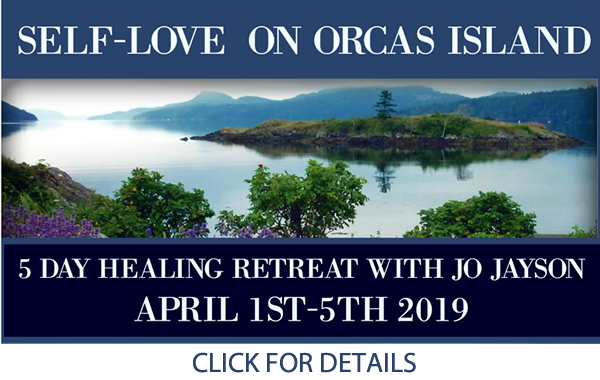 Inspire | Heal | Empower
Painting for me has always been an act of deep intimate connection between myself, my soul and Spirit. In the act of painting and capturing an emotive expression or energy on to the canvas, I am following my passion and living and working from my heart. I will be forever grateful for the time life has allowed me to create the paintings that you will find here.
As life shifts and changes, so do my artistic callings and paths of inspiration. For many years 'The Divine Feminine', the ethereal sacred energy of the feminine aspect of the Divine,humanity and life itself, has embraced and fascinated me and is an energy of such beauty, nurture and healing that once experienced will never leave you. This feminine aspect of the Divine has many faces; she moves, walks and breathes through us all – men and women alike. She is the act of creation, the earth where we dwell and the heavenly moon we gaze upon. She sings the rhythms of nature, calms us with her oceans and waters and nurtures us with her fertile soil. She embodies wisdom and compassion, internal power and inspiring strength. For so long the divine and the sacred have been represented in the male form and we have forgotten his most beloved counterpart. We have forsaken the ancient bond, reverence and love for the Divine Feminine. As spiritual light beings having an human physical experience here on earth , we all embody the Divine Feminine and Masculine aspects within us. When these two aspects are aligned, balanced and in harmony, there is a wholeness and unity that one experiences within themselves and with another.
My work is ever changing and evolving and, I am sure will continue to do so. In the past few years I have been teaching and giving guidance readings more and more and writing my book which holds all the wisdom and lessons I have gathered on the journey through my paintings. Whether it be the paintings, the products, workshops or an intuitive guidance session, or the lessons in book, my intention is to touch you with the hand of inspiration, healing and empowerment, so that you may be called to embrace this beautiful energy expressed on my canvas, dance its dance or simply to see it reflected within yourselves.
I welcome you to my website, gallery and store.