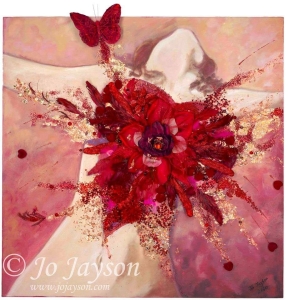 A 13 WEEK INTIMATE JOURNEY OF SELF LOVE THROUGH THE SACRED FEMININE
From the comfort of your own home, this 13-week online zoom course, will take you on a journey through the beautiful wisdom and guidance of the 13 Sacred Feminine archetypes in Jo Jayson's award-winning book "Self-Love Through The Sacred Feminine ". Through Jo's paintings and received intuitive wisdom, you will learn a new way to access and attain self-love , so that you can feel a completeness and wholeness that will raise your vibration to that which truly reflects the truth of who you are. Through this journey, you will heal old wounds, let go of old stories and experiences and fortify yourself with a new  compassionate empowerment that will radiate your own soul's feminine wisdom. Self-love is required to live an authentic life. Learn to love yourself unconditionally, access courage, forgive, embody your sacred feminine and weave the web of your own life.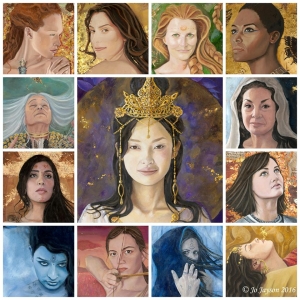 On this journey back to the self,  you will be learning the wisdom of each of these 13 powerful feminine energies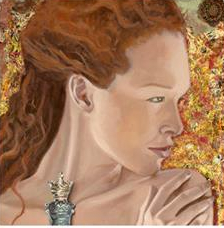 *GUINEVERE – Self-respect and honoring the Self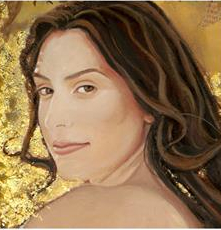 *THE MAGDALENE -Embracing your Sacred Feminine and compassion within yourself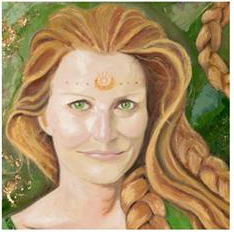 *BRIGHID – Flowing with the cycles of womanhood and life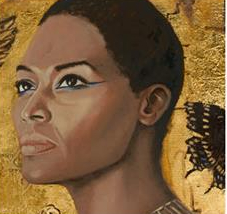 *ISIS – Internal power -empowerment – taking your power back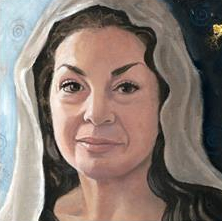 *MARY THE MOTHER – Asking for help and supportive self-talk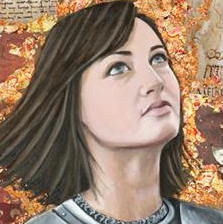 * JEANNE D'ARC – Facing fear, faith, courage, and strength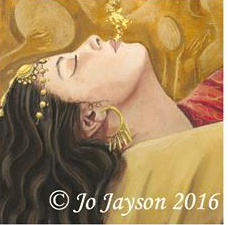 *MIRIAM – Choosing and accessing hope and joy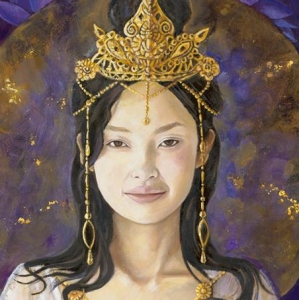 *GUAN YIN -Forgiveness and compassion for others and self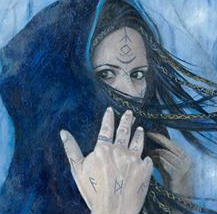 *MORGAN LE FEY – Embracing the dark and light in our lives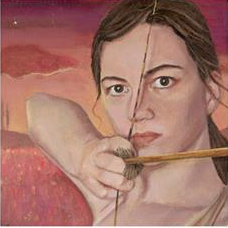 *ARTEMIS – Achieving independence, boundaries, and focused intention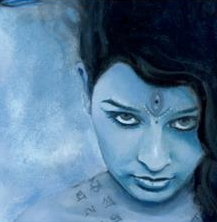 *KALI MA – Allowing for endings and beginnings – becoming masters of change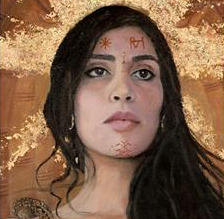 *INANNA – Disrobing of the false self and embracing the power of your sexuality and sensuality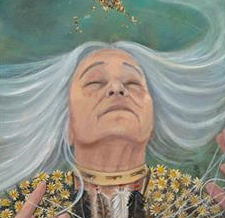 *GRANDMOTHER SPIDER – Becoming the Wise Woman, your own oracle, weaving the web of your own desired life.
EVERYONE ON THIS COURSE WILL RECEIVE JO'S AWARD-WINNING BOOK "SELF-LOVE THROUGH THE SACRED FEMININE" AND HER ACCOMPANYING SACRED FEMININE ORACLE DECK – PLUS THE SELF LOVE MEDIATION TO DOWNLOAD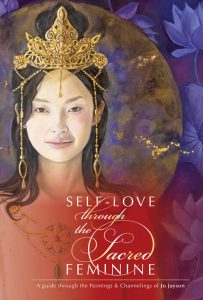 "Most of us at some point in our lives, are faced with emotional turmoil. Our lives may be turned upside down by illness, death, divorce or loss. We may feel lost at sea, alone and fearfully facing the unknown. Depending on our personal journey, this life-changing whirlwind we find ourselves in may offer us an opportunity to look in the mirror. Our reflection is often an unwelcome and uncomfortable witnessing of our self crying out for help and asking us to heal and grow"  (excerpt from Jo Jayson's book Self-Love Through The Sacred Feminine")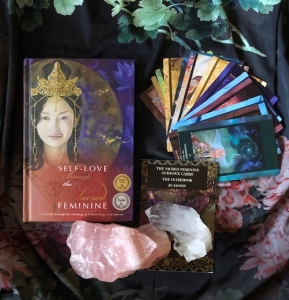 What you will receive as part of this course 
If you have struggled in the past with giving yourself the love, respect and honor that you so truly deserve…if you are moved by the wisdom and energy of the Sacred Feminine and if you want to give yourself the key to opening up your life in ways it has never been before…..then this is the course for you.
13 lessons of channeled guidance and wisdom, discussions, questions and break out groups for private sharing
13 weekly short written exercises to do in your own time
13 meditations , one for each of the lessons sent in your inbox each week
One Book (Self-Love through the Sacred Feminine) sent by post to your home
One Sacred Feminine Oracle Deck sent by post to your home
A special talisman charm from me sent by post to your home
One Self-Love Meditation to download
An intimate community of women to share this journey in sisterhood
Private Facebook Group to share and discuss in between classes
25% off private Intuitive Guidance Reading with Jo on phone/zoom (expires May 31st)
Co-hosted with Jo Jayson, Internationally loved Intuitive Artist, Teacher and Author of  the award winning book "Self-Love through The Sacred Feminine" and best selling Sacred Feminine Oracle Deck, and Gretchen Krampf, Community leader, seasoned facilitator & certified Life Design Coach with 35 years experience designing and delivering impactful programs and retreats , podcasts and circles focusing frequently on the Feminine Emergence. 
Jo is delighted and excited to once again be collaborating with her dear friend and mentor Gretchen Krampf. Jo and Gretchen hosted the first "Self-Love through the Sacred Feminine" Retreat in Gretchen's beautiful retreat center and home in Orcas Island back in 2017. Today they come together again in 2022 to offer these potent, powerful and vital lessons for women in these times of the Feminine rising.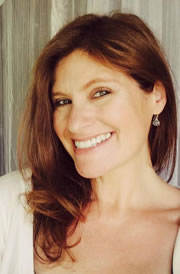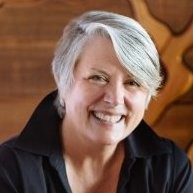 JO JAYSON was born in the United Kingdom, and is a self-taught painter. She began her career as a muralist and decorative painter in London, Sydney, and New York. In 2008, she started working with the Sacred Feminine energies. Since then, she has worked as a professional intuitive painter, channel, and teacher. Upon completion of her much-loved "Goddess Chakra Series," Jo went on to complete the internationally acclaimed "Sacred Feminine Series" of paintings depicting thirteen "Sacred Feminine" channeled archetypes. The images and wisdom that Jo receives and shares, has helped women all over the world find empowerment, healing, and inspiration. She is the author of the award winning book 'Self-Love Through the Sacred Feminine', the companion to her 'Sacred Feminine Guidance Cards and Guidebook'. Jo has spent 10 years teaching workshops and online courses for healing and self-development in the United States, and offers paintings, prints, meditation tools, the book and oracle deck,  for physical and emotional wellness and empowerment.
GRETCHEN KRAMPF is recognized as a catalyst for positive, proactive change, guiding individuals to create personal and professional success in their lives, families and organizations. A lifelong student of human potential, Gretchen is a certified coach, facilitator, business consultant and entrepreneur with more than thirty-five years' experience designing and delivering impactful programs and retreats. Gretchen continues her hosting traditions with virtual Circles and podcasts with creatives, leaders, teachers and healers.
WHEN
13 week course
Tuesday evenings 7.30-9.30pm EST – FALL 2022 dates TBA
WHERE AND HOW
Zoom classes  from your computer or phone.  All zoom classes will be recorded and sent to your email the next day. If for any reason you cannot make the class, you can watch it the next day from the recording.
COST
EARLY BIRD  – $499
After  – $535
My wish for you all is that throughout this 13 week journey, you will see yourself differently , that your perspective becomes higher and your heart will be more full with the truth of who you really are; a magnificent expression of the Sacred Feminine.